Why Space Cabin?
Touch screen control panel
Low liquid nitrogen consumption
Remote diagnostics and maintenance through Wi-Fi
Modular construction, fit for almost any room at any floor
Optional delivery from a warehouse in Europe
Outer shell comes in more than 180 colors
Space Cabin cryosaunas boast the longest history in the whole-body cryotherapy market
SPACE CABIN cryosaunas were one of the first cryotherapy machines produced and delivered to overseas countries in the beginning of the 21st century. We have been producing, upgrading, servicing, and improving our cryosaunas since 2002. We strongly believe that to provide best whole-body cryotherapy session, a quality cryosauna should meet highest safety standards. That is why we always strive to improve and implement cutting-edge technologies into our SPACE CABIN cryosaunas to be sure that our clients in any part of the world will get the most reliable, upgraded and safe cryotherapy machine. Here you can find the best cryo chambers for sale in the global market.

Quality
In the Space Cabin cryosaunas we use reliable components from trusted suppliers. Our cryotherapy machines are thoroughly tested and come with a CE certificate.
Efficiency
Due to the state-of-the-art construction of our cryosaunas and the shape of the cabin the consumption of liquid nitrogen for a session is minimal.

Ease of Operation
Operating our cryosaunas is as easy as using a cell phone. 10'' touch screen and user-friendly software make conducting a session smooth and effortless.
Order the Space Cabin cryotherapy machine
from the manufacturer with 15-year experience
Get customized solution and fast delivery for your individual cryo chamber. We are firmly committed to providing best service to our customers with the focus on thorough training of your personnel and full post-sale support package.
What is Whole-Body Cryotherapy?
Cryotherapy, which literally means "cold therapy," is a technique which involves exposing the body to extremely cold temperatures for several minutes. The cold temperature affects your skin's surface, triggering your thermoreceptors to send signals to the brain making you 'think' you are freezing. This sends your body into a defensive mode by quickly transporting the body's blood, nutrients, and resources to the organs in the core. During this process the body starts oxygenating your blood, flushing it of toxins and lactic acid. Cryosauna is the fastest, safest and best way to do cryotherapy treatments.
The positive effects of cryotherapy
Cryotherapy reduces sensitivity of the muscle spindles and relieves pain. Muscle cooling has been found to reduce nerve conduction. This has been proven to relieve DOMS and fatigue after intense physical activity.
By applying hyper-cool temperatures to the skin's surface, whole-body cryotherapy "jumpstarts" the body's natural healing and rejuvenation processes. This includes increased circulation, which provides a youthful complexion, and stimulation of collagen production, which is the foundation of firm, healthy skin.
Cryotherapy induces a short duration temperature stress to the body. The hormones released during stress — cortisol, adrenaline — increase the ability to withstand pain, fatigue, and hunger.
Cryotherapy increases pain thresholds and thereby reduces pain. It can be used in both acute and chronic pain management.
Become a Distributor
We are looking for powerful business partners with the aim to expand the market for cryosaunas "SPACE CABIN" and bring whole-body cryotherapy chambers to every country. In addition to providing all necessary support to our partners, including product training and instructing their technical personnel, we also keep an eye on the feedback from local customers to make sure they receive best quality service from our representatives. We would be glad if you join our big cryotherapy family so that we can share both our experience in this business and the experience of our current partners who help us promote whole-body cryotherapy globally.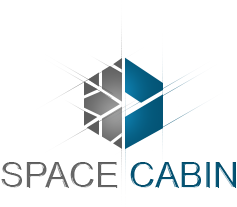 How does the cryosauna work?
admin
2019-12-24T14:31:07+00:00
The whole-body cryosauna uses a gaseous form of nitrogen to lower skin surface temperature during a two to three-minute session. The exposed skin reacts to the extreme temperatures by sending messages to the brain that stimulate natural regulatory functions of the body. In addition, the skin's exposure to these subzero temperatures triggers the release of anti-inflammatory molecules, endorphins, toxins, and increases oxygen circulation within the bloodstream.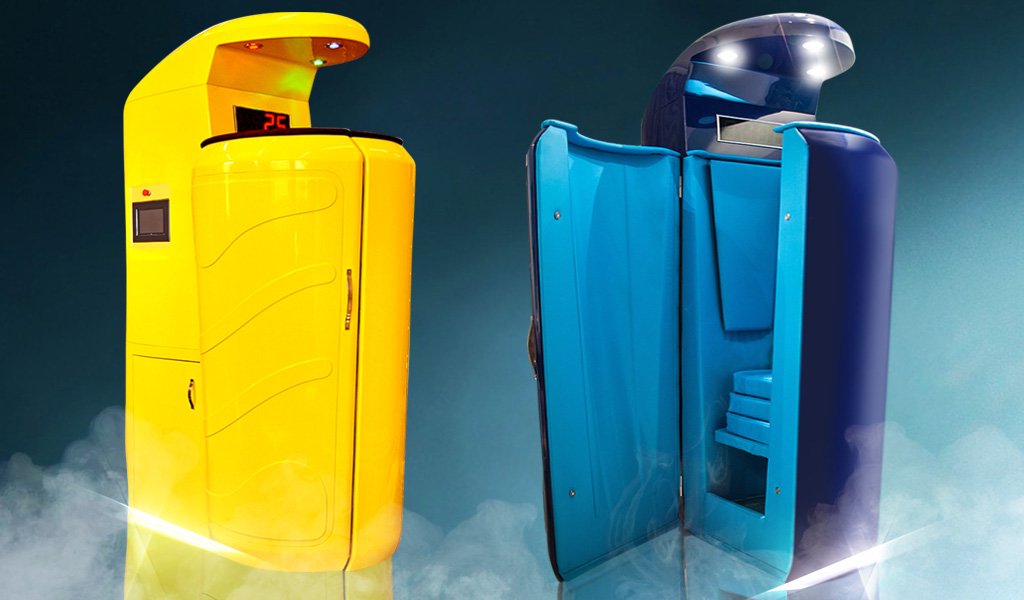 The Aurora cryosauna is made of fiberglass and lined with water-resistant fabric on the inside. You can choose between 180 colors for outer shell and 10 colors for interior lining. We offer a valve and a Dewar version of this model.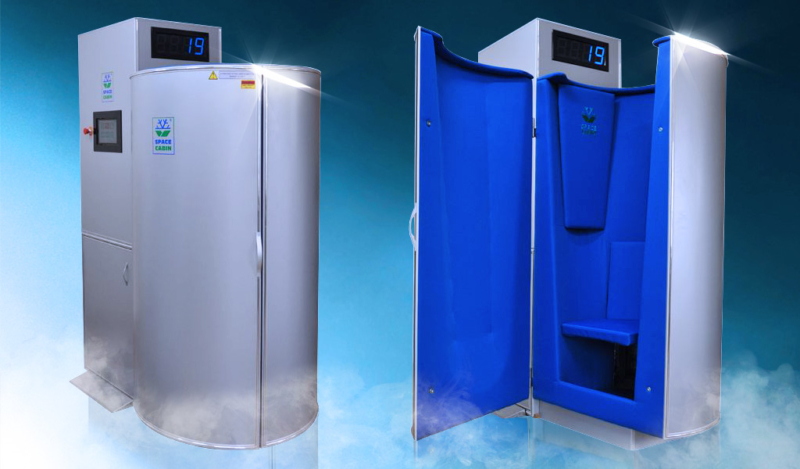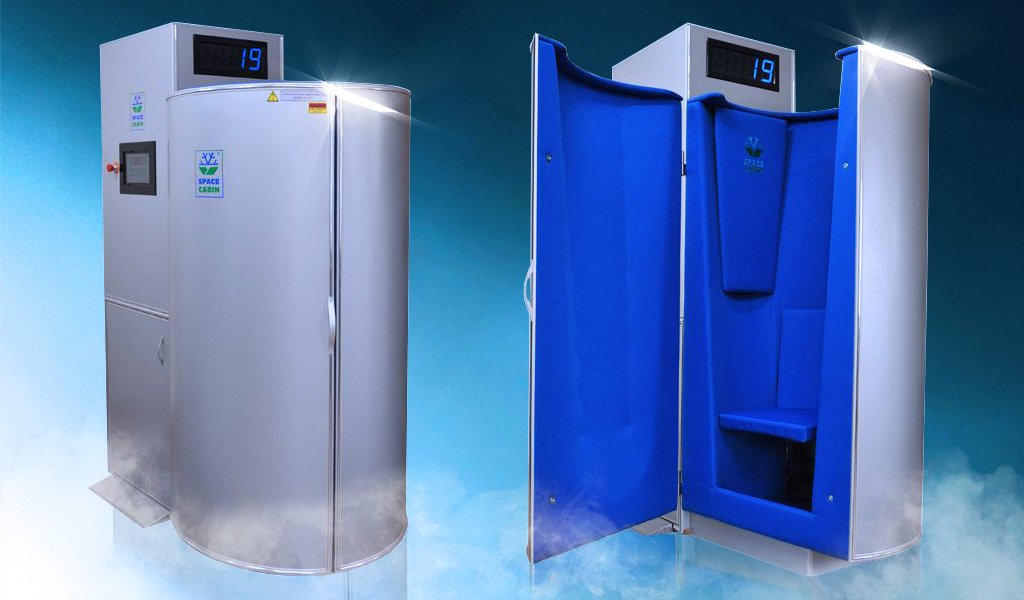 The Classic cryosauna is covered with composite on the outside and with water-resistant fabric on the inside. The model is called Classic because it has become a key element of promoting whole body cryotherapy.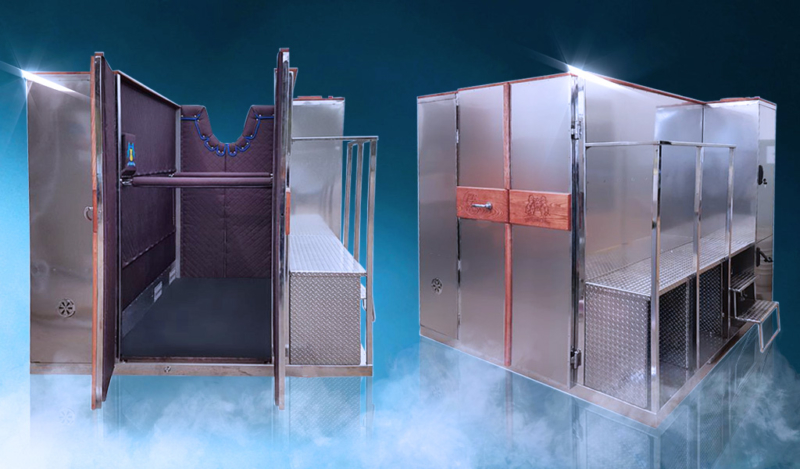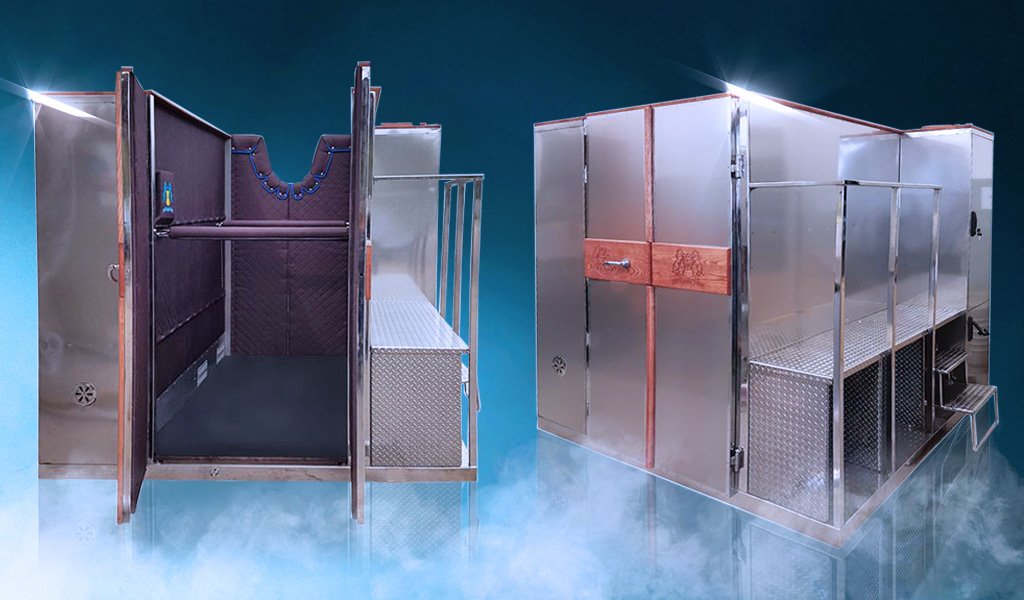 The Space Cabin Horse cryosauna is a cryotherapy machine designed to conduct cryotherapy sessions for horses thus inducing more rapid muscle tone recovery. The cryosauna is made of high-quality materials.